Details
High Quality: 100% REMY human hair, no mix with animal hair, feeling soft and silky.Can restyle as your own hair, curl, straighten, dye or bleach. Please note only light color can dye to darker color, and only #1B can be bleached. We highly suggest to dye or bleach by a professional.
More healthy: Nano ring real hair extensions is a least damaging, more invisible and undetectable methods of installation. Nano bead is much smaller in size, which makes the finish looking more seamlessly and natural and will not affect the normal growth of your own hair.
Nano Remy Hair Extensions is no heat, no glue, no chemical risk, virtually harmless to your hair and scalp. Moreover, nano tip hair extensions can be reused, easy to apply, easy to take off. It is really a wise choice for you.
Purchase advice:For normal thickness hair, we recommend 1-2 packs to adding length and slight thickness; for thinning hair, 2-3 packs are needed to add volume for a full head.
14 - 30 Inch Nano Ring Hair Extensions Human Hair Kinky Curly #33 100S
0% of customers would recommend this product to a friend (0 out of 0)
5 star: 0(0%)
4 star: 0(0%)
3 star: 0(0%)
2 star: 0(0%)
1 star: 0(0%)
Hair Color Chart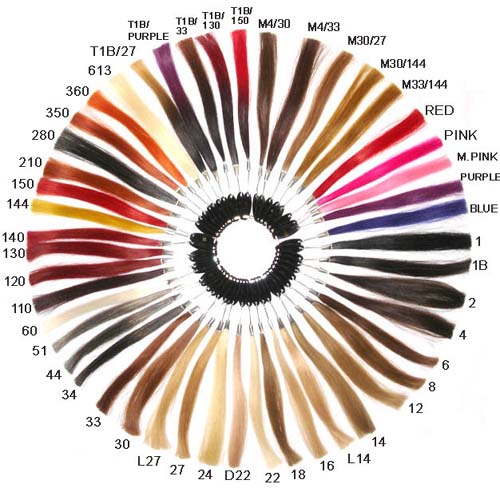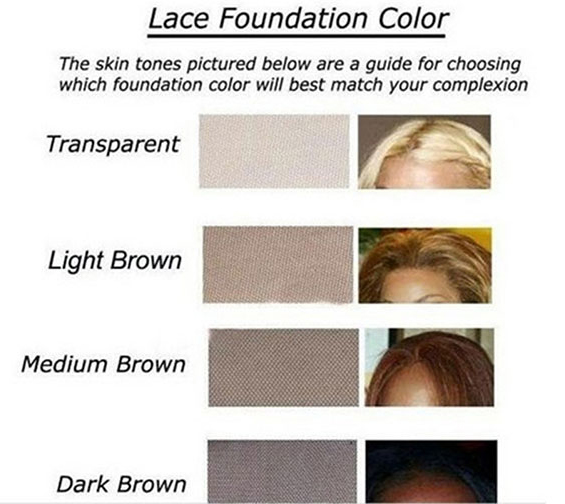 Silk Base Color Chart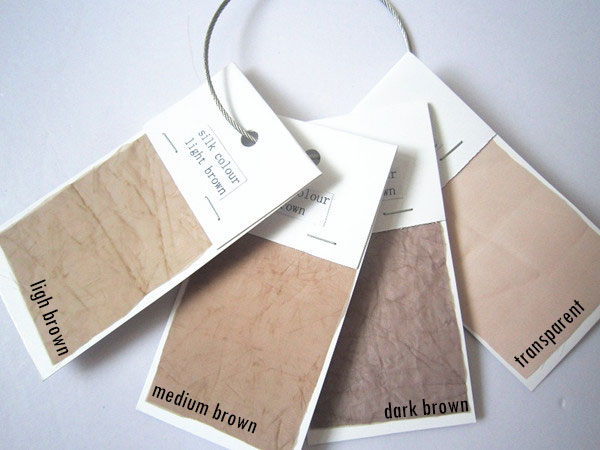 Shipping Time :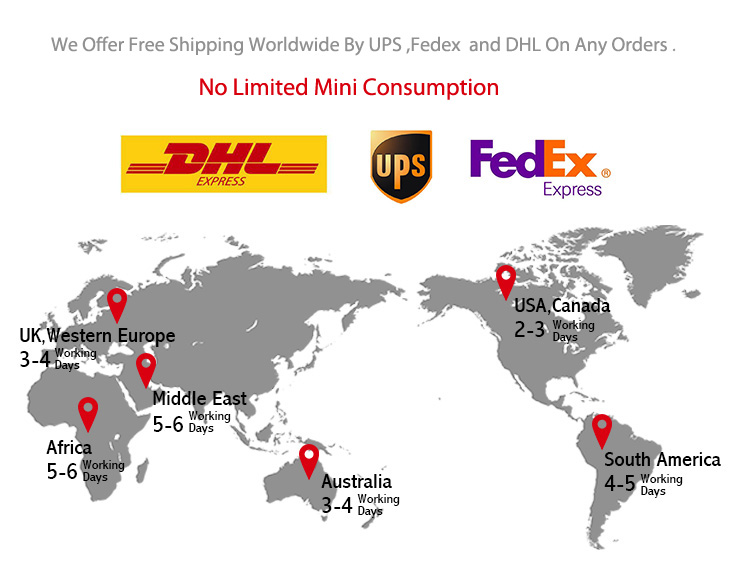 1. Please leave your phone number when you place your order which is needed for safe delivery
2. We can ship to any P.O boxes and APO/FPO address .but it takes more than 7-10 working days ,very slow . So we suggest you provide a physical address.
3.We ship all items stamped as "Gift" or "Sample" and written of low product value,so most customers can't be charged a custom fee by your local Customs government.But sometimes several countries such as Canada,Germany,South Africa ,Brazil would charge some taxes which are not avoided .We will submit all documents to help you go through the Customs.
Orders Production Time :
1.In Stock Orders Production Time:
a. Usually takes 1-3 working days to process before shipped out,
b. Affordable wigs take 5-7 working days to make before shipped out.
c.The density of in stock full lace wigs and lace front wigs is normal 120% , if you choose 150% thick density , it will take 3-5 working days to make and 5-7 working days to make 180% extra thick density
2. Custom Orders Production Time:
Normal custom order: 30 working days
Rush custom order: 15 working days
(Please contact our customer service before you place rush order and extra charge $25 will be paid for it)
When your wig has been shipped, a notification will be sent to the email address you provided.
The tracking number will be attached in the email.
Package Tracking :
We share a strategic cooperation relationship with the world's popular express company UPS.Fedex and DHL. You can track your package on the website

UPS: http://www.ups.com/

Fedex: http://www.fedex.com/

DHL: http://www.dhl.com

More Detail Infor About UPS

United States

UPS Service in United States

Customer Service: 1-800-PICK-UPS (742-5877)

International Export/Import Services:1-800-782-7892

clike to check your delivering: http://www.ups.com/content/us/en/index.jsx
1. Exchange & Refund Policy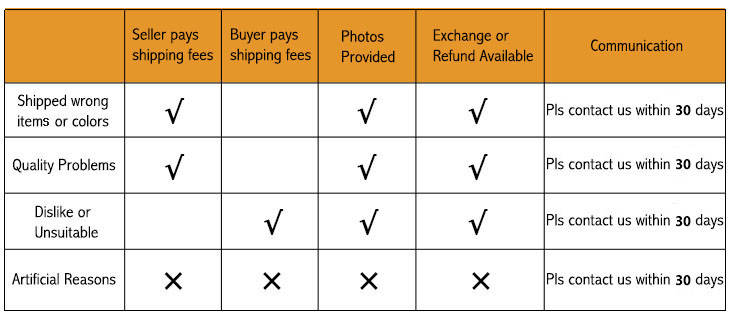 2. Processing of Exchange & Refund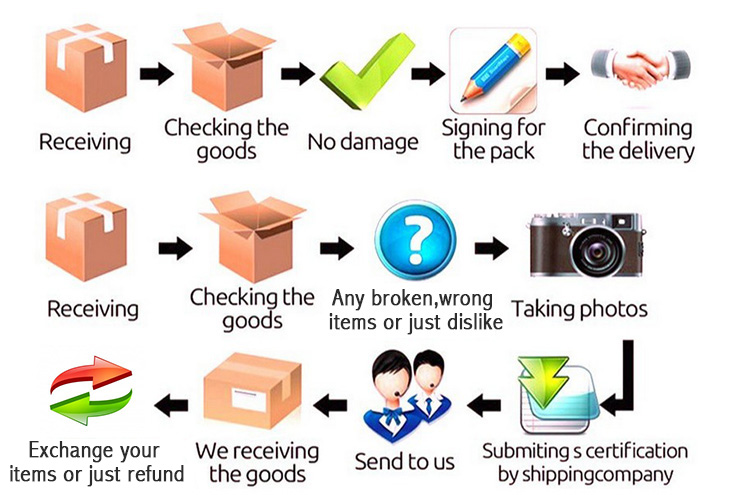 3.Additional Remarks
a.Custom made orders can not be exchanged and returned .
b,.Below are the special requests for lace wigs before you send back :
◆DO Not Cut the Lace

◆DO NOT Rip or Tear the Lace

◆DO NOT Put any kind of Chemicals on the Wig Unit

◆DO NOT Wear the Wig Unit

◆DO NOT Put Glue or Tape on the Wig Unit

◆DO NOT Put Products on the Wig Unit

◆DO NOT Wash or Condition the Wig Unit

◆DO NOT Dye the Wig Unit

◆DO NOT Perm or Put Relaxer on the Wig Unit

◆DO NOT Style or Cut the Hair of the Wig Unit

◆DO NOT Destroy or Lose any of the Original Packaging

◆DO NOT Try to Correct the Problem Yourself Prior to Calling Us
Note:
Pls write "$10" value and " sample of synthetic hair wigs" on courier sheet in order to avoid customs tax (if high value , You need pay the extra customs tax )


1.Are your wigs made of 100% human hair?
YES. All of our lace wigs are made of 100% human hair and you can treat it as your own hair.
2.What is the difference between your Brazilian virgin hair ,Malaysian virgin hair,Peruvian virgin hair, Chinese virgin hair and Indian virgin/remy hair?
There are quality differences among these hair types .Hair quality from normal to best is Brazilian virgin hair =Malaysian virgin hair >Chinese virgin hair=Peruvian virgin hair>Indian virgin/remy hair.The best quality means the wig can last longer and you will feel the hair is more smooth and softer when you touch it.But that doesn't mean the Indian virgin/remy hair is bad ,no ,it is still good just normal compared with other hair types .

3.What are Lace Front Wig and Full Lace Wig?
Lace Front Wig: "Lace Front Wig" or Front Lace Wig only has lace in the front of the wig and the remainder of the wig is made from a regular netted wig cap or other materials such as thin-skin. You are not able to wear a front lace wig in high up dos or ponytails.Full Lace Wig: "Full Lace Wigs" are lace wigs which are designed with the entire wig cap being made from lace as well as lace all around the perimeter of the wig. Full lace wigs allow you to wear your hair in high up dos and ponytails. Upon applying & adhering the lace wig, a flawless, natural and undetectable hairline is created.

4.What are Bleached Knots?
When a dark hair is tied to the base of a lace wig with a knot, you can see a dark dot on the skin, especially when the base is lace. Lace cannot hide the knot in the same way a monofilament base does. Bleached knots usually are only done at the front of the lace wig and it helps create the illusion that your hair is growing out of your head.

5.What does Density refer to?
The density refers to how thick the hair is and what density you order is really based on personal choice. Most women achieve a natural appearance with light to medium or medium density; however, your choice will depend on your styling preferences and individual profile.

6.How long can I expect the wig to last?
The life of your wig will depend on your use and care of it. If handled properly, it should last you about 6 months before needing hair added or a repair. If used as your main form of hair replacement and you are using daily, it is realistic to expect it to last 3-6 months before needing a repair or hair added.

7.If I place an order today, when will I receive it?
If your order is in stock ,normally we need 1-3 business days to process your order and it will take another 2-3 business days to reach you by DHL ,Fedex and UPS .

8. Will the hairline of the lace wig have a natural look?
Yes, when you wear the lace wigs correctly according to our user guide, the hairline will have a natural look, just similar as your own hair growing from your scalp. For customized orders, we recommend you to have baby hairs around the front and perimeter of the wig and make the hairline with more natural looking.

9. Do you charge extra for Baby Hair? Does the wig come with Baby Hair?
Our inventory wigs all have baby hair around the perimeter. It is free of charge. Also, you can select to add baby hair around front only, back only, all around the perimeter or no baby hair of custom wigs. Most people choose to add baby hair all around the perimeter which makes the lace wig have a more natural looking.

10. Does the straight hair wave up when being wet?
If it is silky straight, our answer is "Yes, it does". But after it is dry, the silky straight style will be back. The Yaki Perm Straight and Light Yaki textures do not wave up when wet.

11. What is Yaki Texture and what is the difference between Yaki and Silky?
Yaki texture is processed from silky texture .The process make hairs feel coarser than normal silky texture hair,but still look straight .Yaki texture is close to the relaxed hair texture.

12. What is the difference between Full Lace Cap with Stretch and Full Lace Cap without Stretch?
These two caps are with lace all around the perimeter and available for you to wear your hair in updos and high ponytails. When the caps are glued down, the wig will have a natural hairline all around the perimeter. The unit can be parted anywhere as you wish. Full lace cap with stretch will be helpful for adjustment on your head size. Full lace cap with ear to ear stretch can be adjusted in Circumference. Full lace cap with stretch in crown can be adjusted in crown. Full lace cap without stretch does not have stretch and can be worn by women without hair or with scarce hair.
13. What is the difference between Swiss lace & French lace?
Swiss lace is finer and softer than French lace. Swiss lace is with better and natural looking to match the skin. French lace is a bit thicker and more durable for use. Both two types of laces can be dyed to match different skins.

14. Do I have to wear a wig cap with the wig?
No, you do not need to use any wig caps under the wig. You can easily part your own hair at the same point as your wig before wearing the unit, which will strengthen your parting on the wig while use.

15. Is the wig available for being parted as I wish?
Yes, all our lace wigs can be parted anywhere, this is free styled. Our Lace wigs are all freestyle.

16. Can I wear my lace wig in a high ponytail?
Yes, you can wear your wig in a high ponytail once you apply around your full perimeter with adhesives. You will need a cap construction that is made with lace around the perimeter.

17. What kind of Glue or tape should I choose?
If you want a 1-6 weeks hold,you need to purchase the Ultra Hold glue or the Safe Grip Wig Glue.For a 1-10 day hold the Mity Tite is best. Some prefer the ease of rolling on tape adhesive.Or use glue in the front hair line and tape in the back.

18. Will the glues and tapes break my skin out?
Just like any other new product that you may use, we do recommend that you do a skin test of you are prone to irritation or have sensitive skin. 98% of customer has no problem with the glue or tape.If you have sensitive skin, you may want to start out with the Spirit Gum or Hollisters Medical Adhesive.
19. I have sensitive skin, which glue should I use?
If you have sensitive skin, you should start out with the Spirit Gum. You can also try the Hollisters Medical Adhesive which we will be adding to the site shortly. Also,just like any other new product that you may use, we do recommend that you do a skin test of you are prone to irritation or have sensitive skin.

20. How to measure the hair length correctly ?
The hair length should be from the head top to the hair bottom as the hair is straight. the curl and wavy wig is process from straight wig, so in the same length, curl and wavy wig will be shorter by 1"-2" (it depends on how deep the curl is) than straight wig.
21 .What is wefted hair extensions(weaving)?
Wefted Hair Extensions are simply a curtain of hair used to layer in to your own hair to add color, length and or volume. There are several application methods to choose from to apply the wefts.Hairplusbase.com provides only superior quality 100% Remy* and Non-Remy Wefted Human Hair Extensions in a multitude of colors to blend with your own hair. Hair Extensions Wefts are machine sewn or hand-tied, straight or curly and are available in 14" to 32" lengths.
Wefted Hair Extensions can be applied using various professional or Do-It-Yourself application methods such as sew-in, weaving, bonding, tape-in, or clip-in. With proper care, Wefted Hair Extensions can be used over and over and are an affordable way to achieve endless styling possibilities. Try wrapping Wefted Hair Extensions around your own ponytail to create the illusion of a longer, fuller ponytail or add overall length, volume and color. Hair Extension Wefts are a perfect solution to achieve sought after red carpet celebrity hairstyles!
22. How to make a lace wig ?