Now more and more people love to wear lace wigs.because its natural looking and comfortable.But what is a lace wig ?
Lace wigs are made as a cap with lace .and each of hairs is individually hand-tied onto the lace.which can create the illusion that hair is growing out of your scalp after you wear it properly.
Also.the lace wig is breathable .light.free style .so many hottest celebrities are wearing them .like Beyonce.Rihanna.Ciera and even Jennifer Hudson.
Lace wig can be divided into two broad categories:
1.Full Lace Wigs
Full lace wig is with lace all around the unit .and you need cut a hairline around your head when you apply it .once done.you can wear a high ponytail.free part anywhere etc .you can cut a new hairstyle.dye a fashion color.style a sexy wavy with flat iron.....Just treat it as your own natural hair .

If you do not like to put the glue on your skin when you set it .you can choose glueless full lace wig.which is with adjustable strap and combs in the cap .can make the unit flat on your head better.

And now there is a new cap construction is silk top Full lace wig.it is more natural looking with the silk top and bleached knots.you can see the different through the pic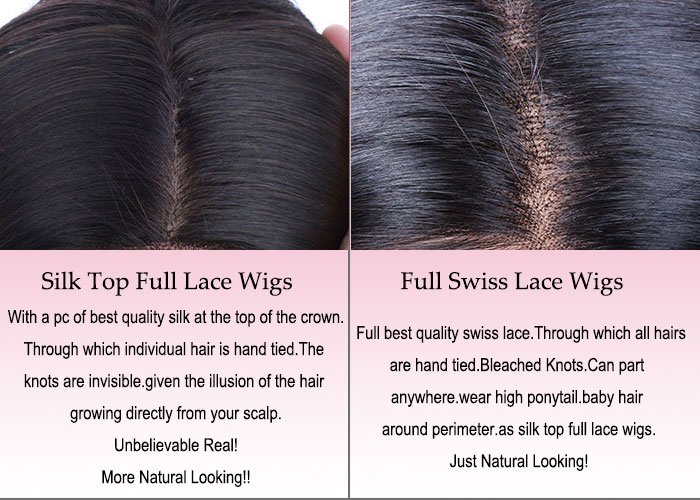 2.Lace front wig
As the name .lace front wig is just with lace in the front(our stock lace front wig is with 3inch lace in the front)and weft in the back.so its price is lower than full lace wig .and it is also with ajustable strap and combs in the back .but you cannot wear high ponytail which will make others see the back weft.
Now lace front wig is more popular than full lace wig .because its affordable price and easy apply(it is also glueless)

if you wanna the front part more natural .you also can choose silk top lace front wig.which is add silk top on the front of the wig.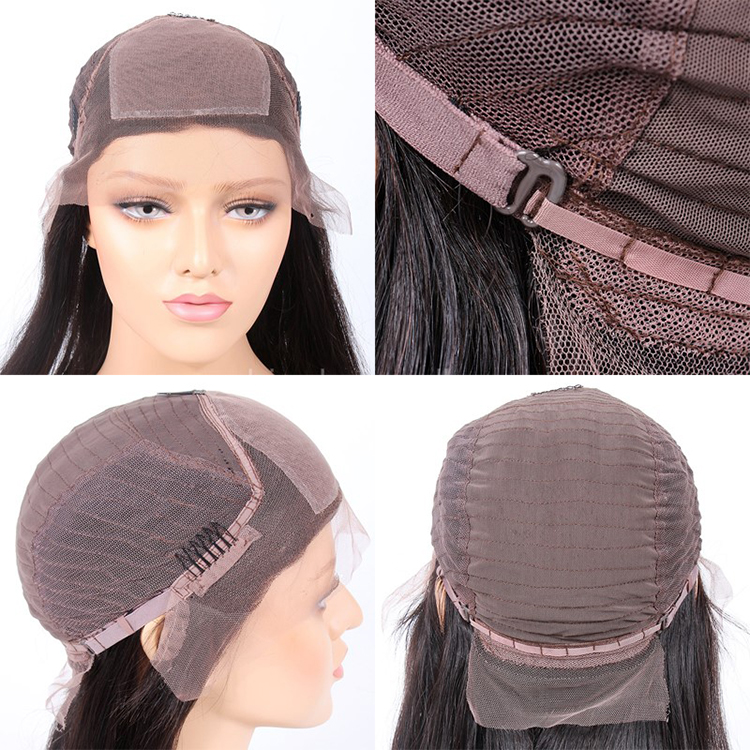 All our lace wig is made of 100% human hair. we offer top quality brazilian virgin hair .malaysian virgin hair.chinese virgin hair and indian remy hair. on our wesite you can find the wig you want.If have more question or suggestion please contact us.
Thanks
hairplusbase team