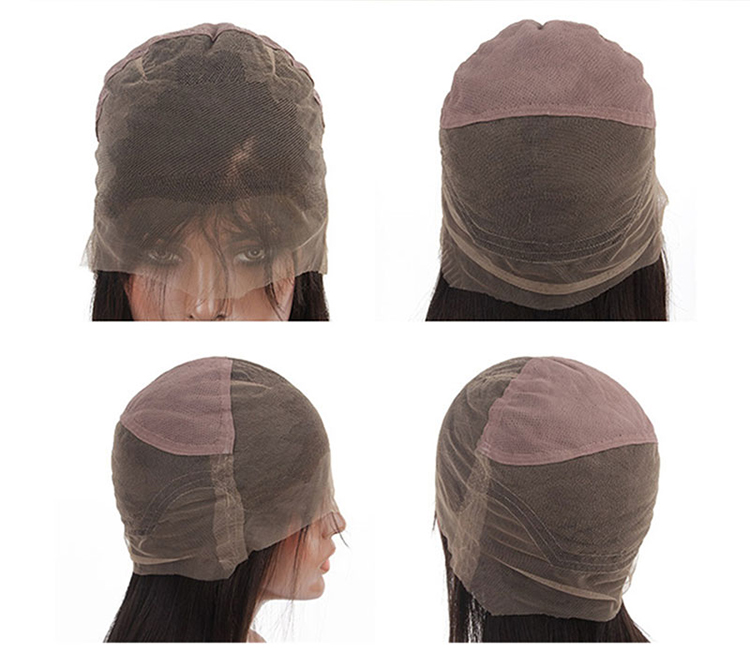 Full lace wig is a advanced wig that all strands of human hairs are tied to the lace base by hands .
Workers use ventilating needles to do this work which is very hard ,so full lace wigs are more expensive .
Why did we choose lace as the base material ? Because lace is very soft and strong .also lace can be bleached to different color to match different skin color .Among them light brown is the most popular lace color .
Full lace wigs can make a very natural and realistic looking just like your own hairs.Celebrities like Beyonce ,Rihanna are always wearing full lace wigs. With full lace wigs , you can also have a high ponytail and up-dos .you can do free parting anywhere the whole head of the wig .
In order to fit heads better ,full lace wig caps are added into stretchy lace that means the wig cap becomes stretchy .You know the normal Swiss lace is not stretchy .
Most full lace wigs are applied using glue,tapes or other adhesives . Before applying a full lace wig , people need to cut the extra lace in the front and back based on your hairline . Then apply the glue to your hairline and create a tight bond which keeps the lace wig in place on the head.Full lace wig is a good choice for people who want a natural looking and wear wigs often .