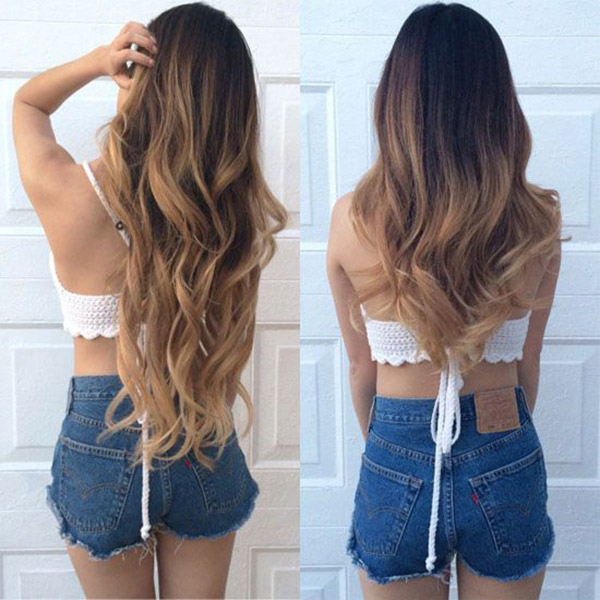 Do you want stunning long locks, but don't have the time or patience to wait around for them to grow? Then you'd better to have a look and try Clip-in Hair Extensions! Clip in Hair Extensions are not only natural looking, but are easy to install yourself within minutes work. It's one of the most popular type of hair extensions worldwide and it can be removed easily too.
Like hair extensions, clip in hair extensions come in two different major material: synthetic or human hair. Synthetic clip in hair extensions are made with synthetic fiber.
Clip in human hair extension is collected from real people and process into extensions. Human hair extensions also come in many grades, such as Brazilian, Indian, Peruvian hair, etc. Clip in remy human hair extensions are allowing for straighten, curling and even coloring to a any color. Synthetic clip-in extensions do a very good job of offering the beautiful appearance for temporary, but lack some of the lifetime and easy to get tangles.
Human hair is much more pricey than synthetic hair, but can be ironed, textured and colored. Once you get used to clip in human hair extensions, you won't go back to synthetic, and here i will talk about How to Pick the Most Befitting Clip in Hair Extensions for Yourself.
1.) How many grams of hair do you need?
Hair extensions are measured in grams or ounces (mostly in grams), gram is more popular used in the world, but it is easy to convert these two units. 1 ounce=28.3 gram (approx.) The weight of the clip in extension usually will be written in the description of the product. And there are different weight of different length of extensions for the same quantity per set clip in extensions. While there are 7pcs/set to 11pcs/set of standards.
Take the 16 inch clip in hair extensions for example.
The weight of the different sets:
7pcs/set ---70 grams;
9pcs/set ---100 grams;
11pcs/set ---140 grams;
It's definitely not enough to make a full head looking if you only buy 70 or 100 gram of clip in hair extension. It is good to make some highlight but not custom-made a wig. The weight of hair you need for a full head depends on the length you want and how thick and long your natural hair is. The longer and thicker you want your look be, the more grams you will need. Usually it is recommend to 200-300 grams will make a full head, if you want thicker, than 300+ grams. So, make sure what do you want the hair extension brings for you before placing the order and have a look its description to check out the weight of it, not just considering the PRICE! The weight is the trick of some cheap clip in hair extensions.
2.) What Length of Clip-in Hair Extensions Do I Need?
Remember one thing before you purchasing. The longer you want the hair to be, the heavier they will be. If you're a beginner of hair extension, ensure don't go too heavy for your head, give yourself a period of time to get use to wearing the hair extension then buy the longer size next time. Or you'll feel the weight on your scalp as a burden and even affect your daily life.
15-20 inch long clip in hair extensions would be fine for the beginner. They can add length and volume but not overwhelming in weight, on the other hands, they are more affordable to other lengths.
Don't make yourself regret for the wrong length you've bought. It is best to first measure your own hair and then decide on how much length you would like to add. For example, if your length is 12 inch long and you would like to add 6 inch, you will need 18 inch hair extensions. Because we are all different heights, it is best to use your measuring tape to see where the hair extensions will fall on you. This way you will be happy with the hair extensions when they arrive.
By the way, the length of the hair extension is defined as the stretched length. The straight hair naturally falls longer because it lies completely flat when it's measured. The length of curly or wavy hair is measured when it is stretched in a straight position because it has more volume for the same weight. This Hair Length Chart will help you to know what is the hair length taking about.
3.) Remy vs Non-remy Hair?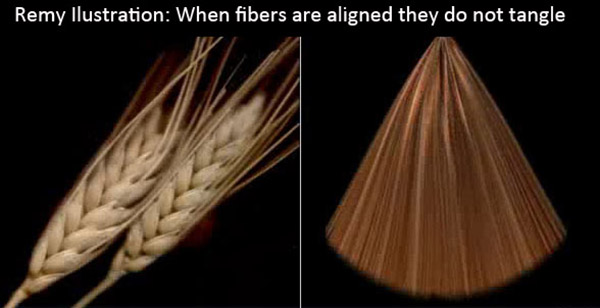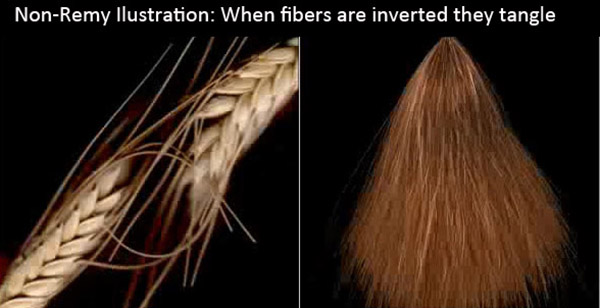 That answer is 100% to choose the remy clip in hair extensions! Remy hair means the hair cuticles are all intact and facing in the same direction. Non-remy hair is acid processed so the outer cuticles are removed and silicone processed so that it looks smooth until the first wash. Such non-remy hair maybe cheap but you get what you paid, it will not last long, maybe just after your first washing, the hair will be tangled or messed. Which is definitely not good as daily wear hair extension.
4.) Which clips to choose?
Teeth Clips or U-insection Clips? Don't worry! The quality of the clips are the same, don't be cheated by others saying that Teeth clips is better or U-insection is. The clips is used for clipping the hair extension to your natural hair. The only different part is that some hair factories will make the color of clips the same to the hair so they will not be visible as you're wearing hair extensions. And usually there are two sizes of clips among them, one is small for short to medium length, others are bigger which is usually deployed to long clip in hair. If you ask me for suggestion, choose the type make you feel comfortable. The new clips maybe tough, it is normal for the first few time using, it'll be ok after that.
5.) Matching the Right Color!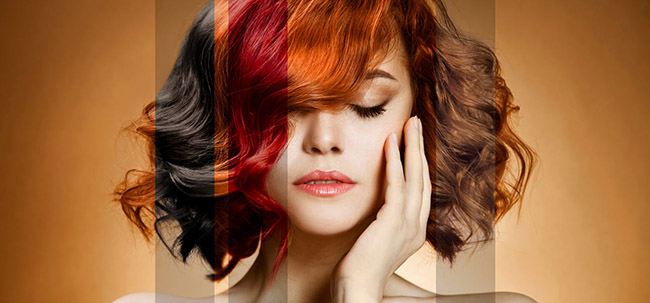 Matching the right color hair extensions is an extremely important part of the process. The very last thing any woman wants is to pay hundreds of dollars for weave or weft hair extensions, only to find that they don't match their natural hair color.
When it comes to highlights and streaks, things might be a little different but generally speaking – you most definitely do want your hair extensions to match your natural color. There are different shades of black and some have a faded appearance. Using a white paper as the background and put your hair on it and find out what color do you want. then ensure that the hair extension matches your hair color as closely as possible. That includes any color you decide to wear.
If you can't ensure what color your hair and what color you should look for, just send the picture to the seller and Contact them for help, they're professional at this.