Summer is coming! The swelter condition is coming, which is a obstacle to maintain our good hair look. Lots of girls don't want the hair cover their neck which will make you sweat. It is only a matter of time before heat and humidity annoying you. These ten hairstyles will take the transition a little chicer.
1. Mohawk Hairstyle for Women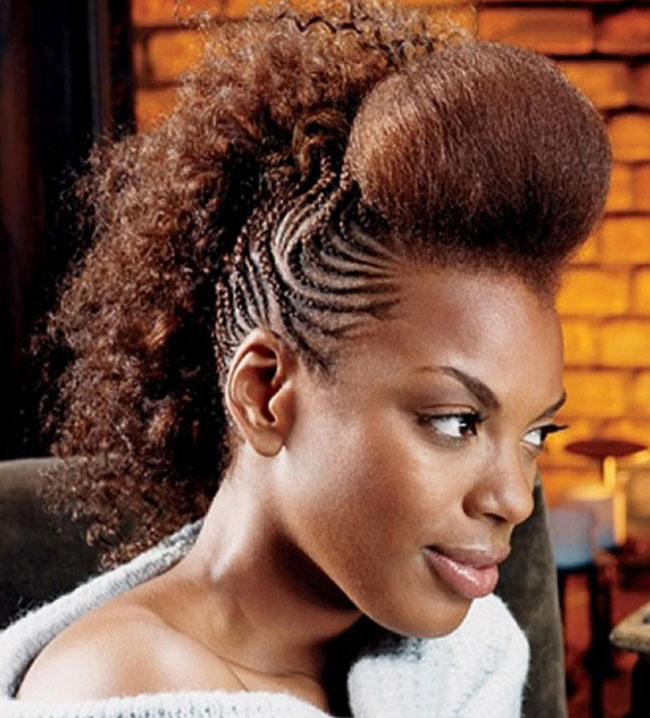 Mohawk is a hairstyle that can set you apart from the crowd easily. It's a bold trendy hairstyle in black and white women. Mohawks and curls are a great stylish combination. It looks great on ladies with medium length hair and shaved sides. It's suitable for casual and formal occasions.
2. Faux Hawk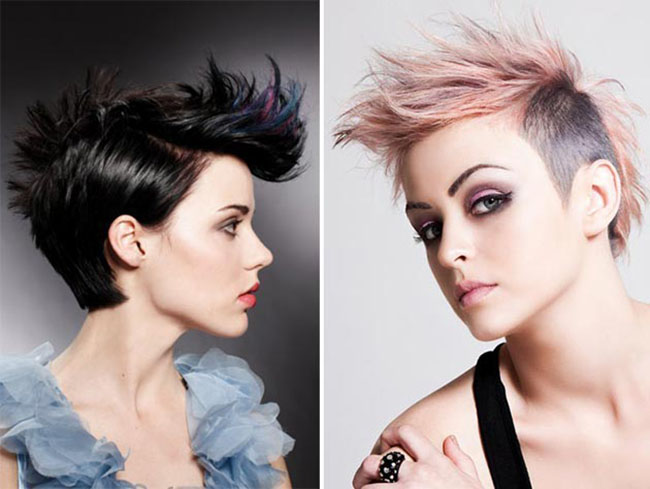 The Faux hawk is really a cool stylish short haircut, a lot male and female rock the faux hawk haircut. Usually there are two ways to achieve faux hawk for women. The first way women love to style the short faux hawk haircut is by simply creating it by making a bump kind of hair styles, by styling the front hair upwards with brush. Another way women like to wear faux hawk hair style is to create a faux hawk, with the hair near forehead cut longer and then with the gel they are styled upwards and forwards to create long bangs.
3. Pixie Cut Your Hair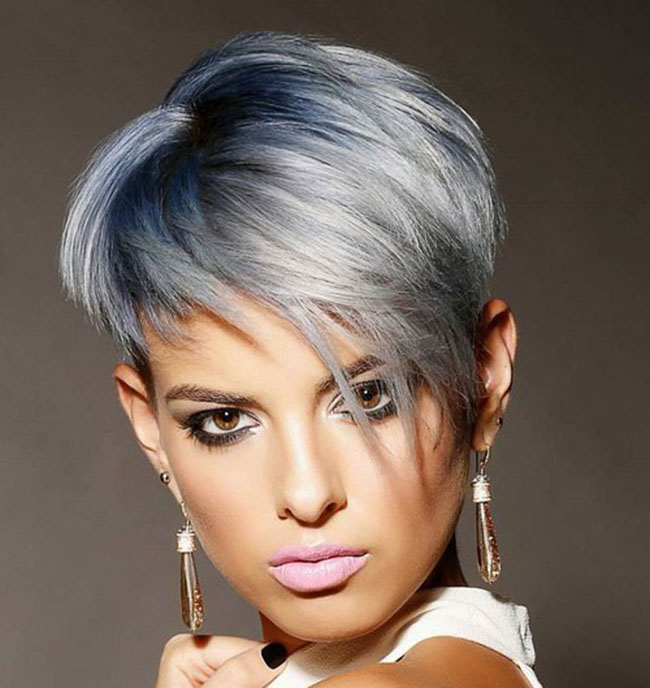 There are the lots of celebrities have rocked the versatility and cool style of the pixie cut as their summer hairstyle. Pixie cut is a short hairstyle in which the hair is cropped in layers, typically so as to create a slightly tousled effect. Which make you looks and feels cool in hot Summer.
4. Bob Style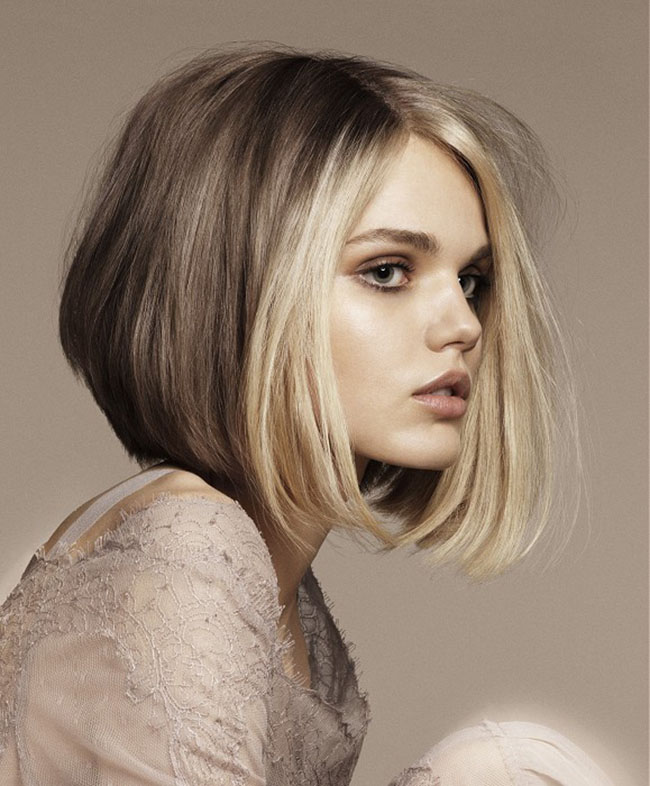 No matter bob or lob still holds its own for its simple elegance and loved by ladies. They can give you a sporting shockingly shorter strands, moreover they are various of styles, it can be textured or come with bangs. They are easy to maintain in Summer compare to other long hair styles.
5. Fishtail Braid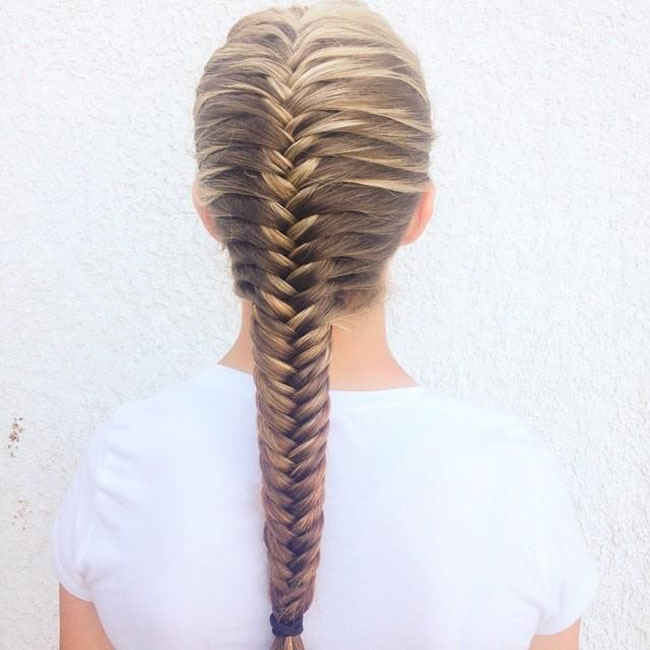 A fishtail braid is a summer staple, whether it's on gritty second-day texture or pin-straight, freshly washed hair. The fishtail braid looks elaborate and time-consuming. But it's surprisingly easy to do, and will become a go-to favorite for rushed mornings, especially if you have long hair in hot Summer. Fishtail braid is easy to style, even on your own hair.
Steps:
1. Create a Ponytail. Split the ponytail into two even sections.
2. Pull a half-inch strand of hair from the outside of the left section. Cross it over to the right side.
3. Now pull a half-inch strand of hair from the outside of the right section. Cross this piece over to the left side.
4. Continue steps 2 through 3 all the way down to the end of your pony. Secure your braid with an elastic. Remove the elastic at the base of your neck by carefully cutting it off with scissors.
5. Finish your braid by gently tugging it along the sides. This will loosen the braid to make it look perfectly undone.
6. Top Knot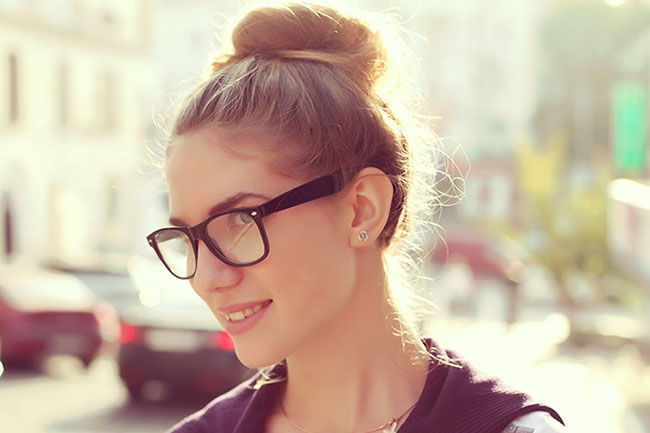 Top knot is a bun can serves as a fun party updo or for everyday wear too. Start with a tight, high ponytail to achieve a sleek and professional look that has all the benefits of the easy topknot. There are lots of topknot styles you can choose, you can just roll it into a relaxed bun that's perfectly undone in night. Or make a loose and subtle braid that climbs up the back of your head; or just achieve a sleek and professional one; Topknot is a kind of high bun range from messy to fashionable.
It's hard to believe, but the summer days are wasting away and fall is swiftly approaching. You know what that means: It's time to start thinking about your beauty looks for autumn! With sweater weather just around the corner, it's about time to shed some light on the perfect hairstyle for when the leaves change colors, the high ponytail. Below, we teach you how to do a high ponytail, complete with volume and staying power. This is a easy to achieve summer hairstyle for long hair. High ponytails are one of the most versatile styles available for long hair. What you need to do is brushing your hair thoroughly, so it is going the direction you want it to go, towards the crown of your head. Use a teasing brush to comb gently back towards your roots while holding a section of your hair up, which will give your hair volume. Then pull the hair just from your ears back into a small ponytail at the crown of your head. Use your hands to smooth it out, and secure it with a hair tie. Hold the hair in the ponytail up. Gather the rest of the hair, secure it around the first ponytail with another holder.
8. Side Braid Hairstyles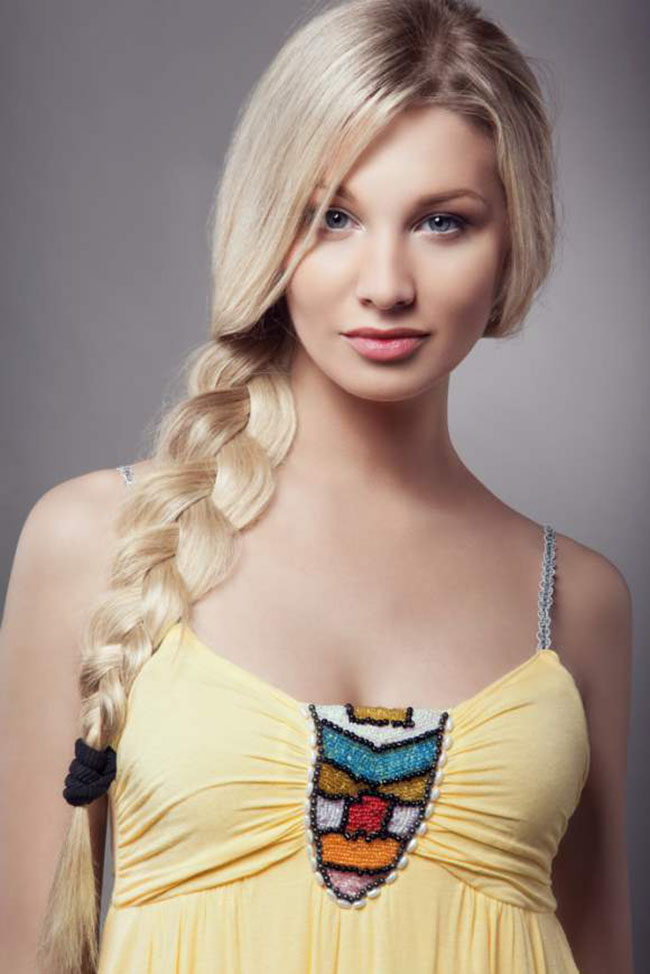 Side braid hairstyle is one of the most popular summer hairstyles. It can keep hair off the neck to avoid making your sweat and it's really adorable on head. It goes with lots of outfits and looks. Have a try the side braid for your summer.
9. Twisted Updo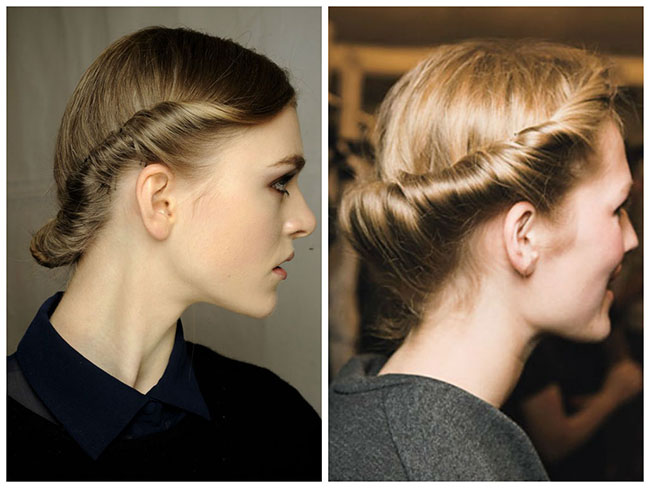 If you want a cool way to keep your hair off your neck in Summer, you can try the twisted updo too. Separate out the top and clip it to add volume. Take pieces from the sides and back and tie into multiple knots until you reach the end, then twist and secure with bobby pins through the middle of the hair. Take the front sections and twist into the back, bobby pinning in place.
10. Box Braid Bun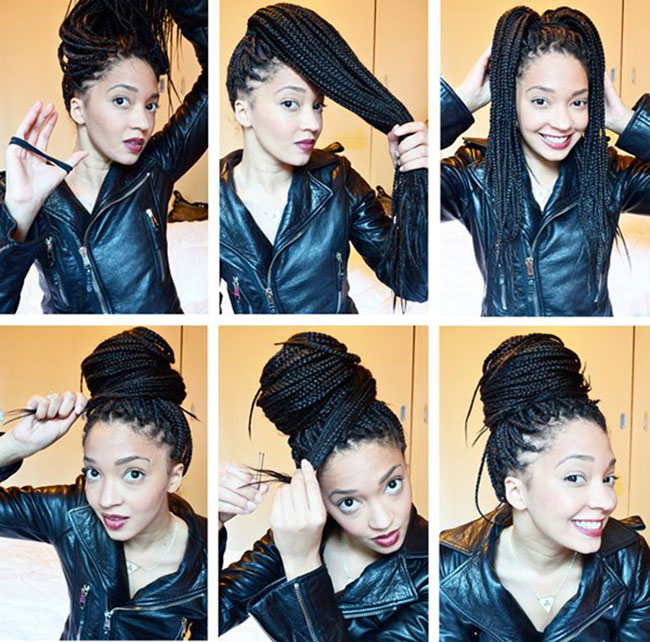 If you like box braid style, then you won't miss this box braid bun for your summer. Use the elastic and clips to wrap the box braid together pile up on your head, it looks great and won't make your neck bear with thick hair.